If there is one industry that is always at the forefront of the latest technological developments, then the casino industry would have to be it. Admittedly, that's a bit of a sweeping statement, as some within the industry are more creative than others, but when it comes to employing the latest hardware and software, nobody outshines those behind gambling.
While online casinos have been around since 1994, the main growth market right now concerns mobile gaming. That won't come as much of a surprise, as everything from the web itself to commerce is focused on engaging the mobile market through apps, responsive websites and just about everything else imaginable. The gaming industry realised early on that if their games could only be played online but the prospective players were using their phones or tablets instead, they were basically cutting themselves out of a good deal. So, they set about ensuring that the games that people wanted to play could be accessed just as easily as any other website. Here, we take a look at the steps taken by the industry as a whole to ensure that mobile casinos are every bit as good as their online counterparts.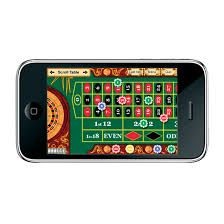 The first hurdle that casinos had to overcome was the fact that most online casino entertainment was delivered either through a downloadable software package or Flash. It took years before these software packages were available on Macs, let alone mobiles so that probably wasn't going to be of any use. Similarly, with the iPhone simultaneously being so popular and yet so resistant to Flash, steps had to be taken. The breakthrough of HTML5 as a coding language was the perfect development as it works well across just about any device.
Online casinos and the software providers that power them were some of the first to really bring this language to the forefront. Nowadays, many developers create their games in this way having previously needed to make different online and mobile versions of each title. For players, this means that when a new title is released, they can take their pick of playing online or on their mobile as standard.
This also lends itself nicely to casino apps. For a comprehensive overview of what app casinos are out there you can visit this site. Most casinos offer their mobile games through a web browser, but some have taken things further and bundled the games, account management, support and everything else that is essential to a great experience into one tidy package. These apps are a world away from the old downloadable software, which was often clunky, ugly and at times unresponsive. Right now, the apps used by the gaming industry are among the most advanced around, with the capacity to deliver games and key directly into existing online accounts seamlessly.
The same technology is used for the delivery of another of the most recent advancements, that being live dealer casino gaming. Like traditional games, Flash was often the software platform of choice in the early days, but this too has been adapted into HTML5. The benefits for players continue, as they can essentially carry a blackjack table and a dealer in their pocket, ready to drop in and out whenever they are ready.
All of this mobile gaming is backed up by the same security, licensing and other elements that make a reliable casino exactly that. Next up, we can foresee the casino industry being some of the first to get involved with interactive, online virtual reality and we cannot wait to see what they do with it. Until that comes along, why not whip out your phone and check out some of the best mobile casino apps around right now to see just how current the technology really is?