Amid mounting concern across the United States about how law enforcement officers interact with members of the public, several district police departments are contemplating fitting body cameras to police who work close to schools.
The debate about whether all police officers should be fitted with a body worn camera while on duty intensified after an incident in Ferguson, Missouri, in August 2014, when a police officer shot dead 18-year-old Michael Brown, a black teenager who was unarmed.
The proposal was backed by President Obama, and forces across several states have purchased body cameras and storage units for deployment among their officers.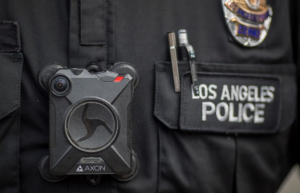 Opposition to Loss of Privacy
The move is generally accepted as being a good way to increase transparency and to boost confidence among the public, but the idea of police wearing them to monitor the behaviour of schoolchildren has met with fierce opposition.
Matt Simpson, a spokesman for the Americans for Civil Liberties Union, is concerned that the use of body cameras in or near schools will lead to a breach of students' privacy. He says that while an officer wearing such a device in public will capture images of adults, who could also be filmed by local security cameras, a school is not a public forum, and the images would mostly be of children.
Protection for Officers
Senior police officers maintain that wearing body cameras protects their staff from being falsely accused of improper behaviour. Cases are cited where a complaint has been made against an officer but reviewing the camera footage has shown that the accusations were not substantiated.
They also add that there is software available to redact the faces of students to protect their identity, and therefore they can ensure that the human rights of students are not violated.
The wearing of body cameras is a contentious issue, but there are strict rules and legal procedures which need to be adhered to whenever a law enforcement agency is using them.
The debate is continuing, because school authorities believe good schooling depends upon an interaction with students built upon trust. They see the body cameras as an obstruction which places a barrier between teachers and pupils, and no decision should be made without first consulting parents and students.
Identity challenges have always been hard when it comes to privacy unlike when you
chose to allow people to know who you are for your own gain for example.  Like applying for financial help.  Businesses like www.w2globaldata.com/regulatory-compliance-solutions-and-software/aml-id-checks/ are brought in to identify people through AML identity checks to avoid fraud.